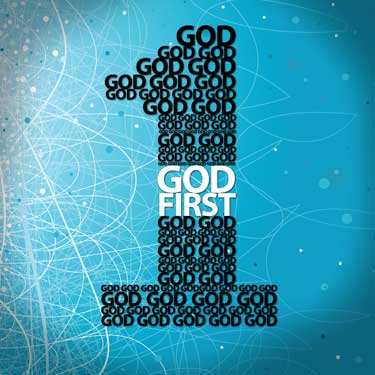 First things First, says the Lord. Let Me be your first pursuit and not your last resort. SEEK ME FIRST, and you will find Me at the first of your life's issues. You will find Me in the beginning, and you will know that I will also be there in the middle and the end. Nothing will end well that does not have a good beginning. I do all things well, and I will order your steps! Take the step that I order that is in front of you, for you have light on your path, and you only need to take that FIRST step in the right direction, as I guide you with My eye, says the LORD.
Seek My kingdom and My righteousness first, and you will always walk in the path of RIGHTEOUSNESS, says the LORD. Others may do what seems right in their own eyes, which brings defeat and destruction, but as you fix your eyes upon Me and trust in the direction that I lead you, then you will HAVE RIGHTEOUSNESS and PEACE that can only come from Me. You don't have to understand. JUST HEAR AND OBEY! I will give you right things for you as you seek Me first and do exactly what I instruct you to do, always, says the LORD.
Give to ME FIRST, and not leftovers, says the LORD. For you will invest in what you believe in. Invest in My kingdom, in My work, in My will for your life and give unto Me first, and make this your priority. When you put My WORD and Work before you, you will never run on empty. You will have a harvest of GOOD things, for MY kingdom is righteousness, peace and joy in My Spirit. I will make MY PRIORITY everyone that puts ME first, and you will not be disappointed in the LAST, for I Am the FIRST and the LAST and everything between, and as you mind spiritual things, I will take care of natural things, and you will have more than enough as I equip you and furnish you unto every good work that I have called you to start and complete and fulfill , says the LORD.