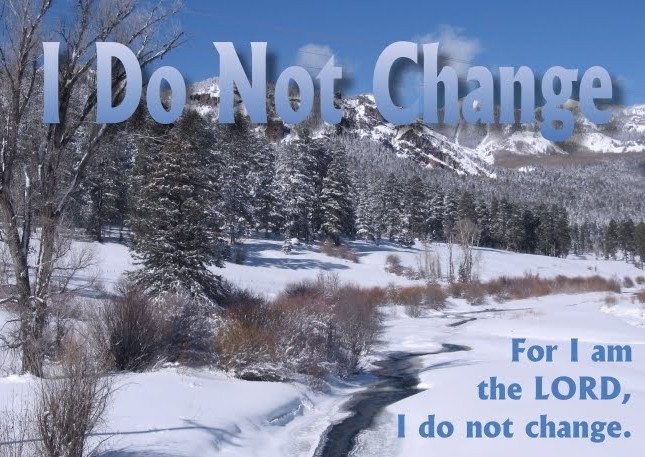 People, places and things will change, just like the weather, says the Lord, but I will never change. Sudden, unexpected storms will come and just as they took you by surprise, they will GO that quickly. I Am always with you to help you and secure you and keep you night and day, no matter what the problem is. People will disappoint you. Their love will fail, and betrayal is going to happen, but I will never fail you or betray you! Those who say, "I love you," may change that love into hate, but I WILL NEVER stop loving you, says the LORD.
Even when you have failed, I have not deserted you or condemned you, says the LORD. I have forgiven you and forgotten every sin and transgression and cleansed you from all unrighteousness, out of My love for you and because you have confessed your sins and repented of them. Although others have not kept their word and they have lied to you, I will keep My unfailing promises to you, and I will perform MY WORD, says the Lord.
I cannot lie. I cannot fail. I cannot forget you. I cannot leave you when things are difficult for you, says the LORD. I Am abiding, and you will have My help, and every time you call upon My Name and stand on My Word, you will see that every promise is fulfilled, and I will save you, heal you, deliver you, empower you, revive you, provide for you, help you and keep you, always, because I change NOT, says the LORD.