Donate to Prophetic Light (PayPal)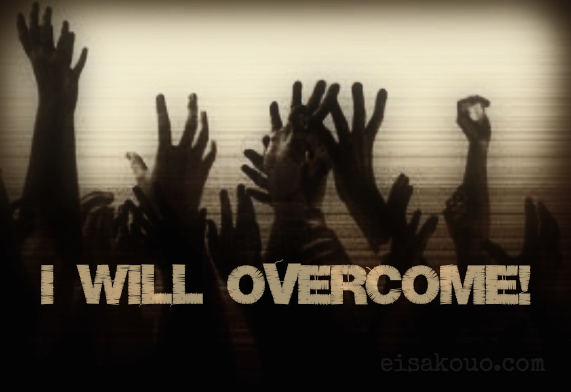 Overcome, says the LORD. Do not allow things to overcome you! You were given the power to tread on the enemy, not to be walked on. Do not lay down in defeat and despondency and cave into the will of the enemy. For there is no such thing as a truce with the enemy. He is a liar and a manipulator, a thief and murderer. Darkness and light are not compatible. You cannot compromise or get the enemy to back off if you give into him at all, says the LORD.
Stand up and fight the good fight of faith, says the LORD. For you cannot have victory until you engage in the fray. Backing off from the giants is not what gives me pleasure, but your steadfast faith pleases Me. Cowering in the corner as you are backed down is not where you belong. Arise and put on My armor, pick up My shield of faith, and let the Sword of My Spirit proceed out of your mouth. For then you will run resistance with the enemy, and he will flee in terror of you. Be the person of valor that I created you to be as you engage in warfare as a good soldier in Me. There is no possibility of defeat, when you stand against the enemy, and fight, fully armed and dangerous in all that I have given you to USE. I will always cause you to triumph in Me, and there will not be one casualty as you take your place, do not break rank, never look back, and press forward, to enforce My kingdom on earth as it is in heaven, says the LORD.
Latest posts by Prophet June Reinke
(see all)
Donate to Prophetic Light (PayPal)