Donate to Prophetic Light (PayPal)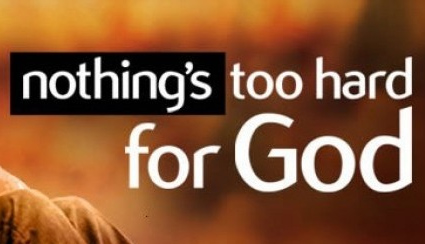 NOTHING is too hard for Me, says the LORD. I do not expect or demand that you bear your burdens and fight your own battles and use your own wisdom or stand on your own two feet. I have promised you the victory that comes by your faith in Me, and that will take you all the way through anything that is too hard for you. I will give you the power to overcome anything and everything, as I alone AM your strength, says the LORD.
No one else can fight your battles for you, says the LORD. They do not have the wisdom and power to do so. But I can and I will. I will give you the wisdom, knowledge, counsel and understanding that you need for every situation you face, as you ask Me. BELIEVE ME. I Am the ONE called alongside to help you, and with Me, you can never fail. You can stand in the strength that I GIVE YOU, for I AM the strength of your heart and life and You can withstand any attack of the enemy and be assured of the outcome, as I will always cause you to triumph in ME, because you have made Me your trust, says the LORD.
Latest posts by Prophet June Reinke
(see all)
Donate to Prophetic Light (PayPal)