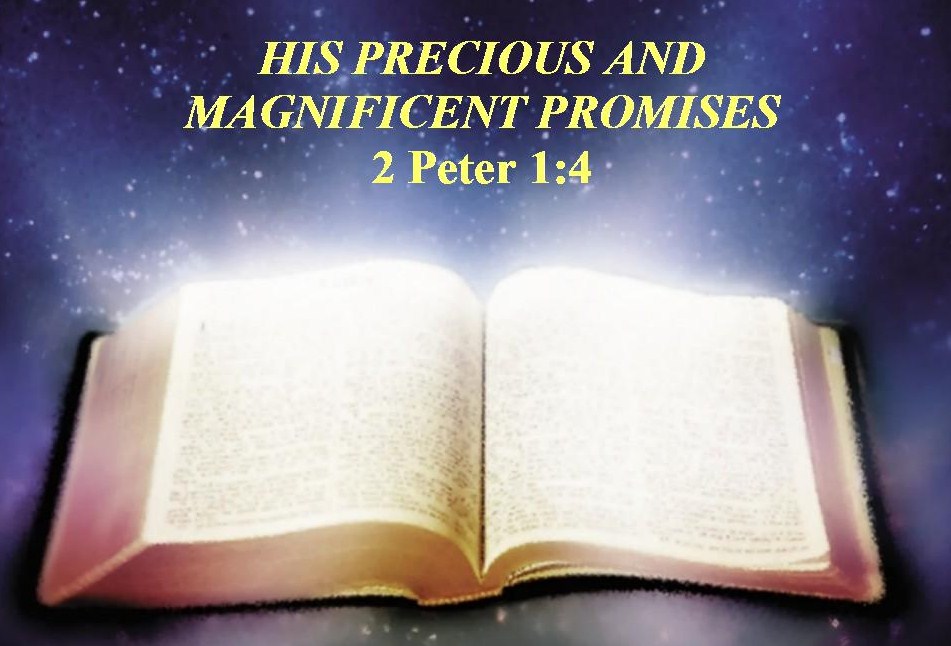 My promises are precious, priceless, powerful, productive and progressive, says the LORD. They are for YOU! I have no favorites, and all that I have spoken, all that I have given, all that I have provided is for YOUR benefit. I daily load you with BENEFITS, not burdens. I will give you the increase, not the decrease. I will pour out My blessings upon blessings, not troubles and sorrows, says the LORD.
I carried your grief, sorrow, sicknesses, and pain, says the LORD. My blood cleanses you from all sin and unrighteousness, because of your Faith in the finished work of the cross and My blood that was shed for you. I came to deliver you from bondage and set you free. I came to open the prison doors to those who were trapped and bound. That includes you! My love will never bring you into bondage or imprison you. You are not chained, but free to serve Me. I have given you life as you trust in Me as your Savior and LORD, and never stop believing Me and My infallible promises, says the LORD.
The enemy is relentless, but you must remain vigilant, steadfast and immovable in Me, says the LORD. Do not let him bully you into unbelief! You are important to ME, and I will fulfill EVERY PROMISE that I have given you as you refuse to doubt, refuse to compromise, and refuse to give into the circumstances and negative tone of those who never take ME at My Word. I will not only fulfill My promises to you, but I will fulfill you, and you will be blessed to be a blessing as you refuse to succumb to fear and doubt and the negative opinions of others, and trust in MY PROMISES that are absolute truth, and will be performed for all who believe, says the LORD.